About Us
CONCRETE CUTTER MELBOURNE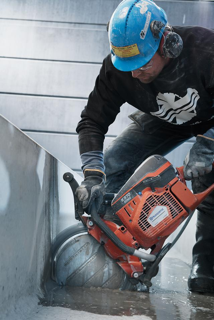 The best concrete cutter Melbourne service available too Save Time & Save Money. Call today and talk with an expert too discuss your project. With over 30 years of industry experience, Big Cut Sawing prides itself on supplying too the concrete cutter Melbourne metro and Victorian regions and Tasmania with reliable and affordable same-day service. The company has a growing reputation of undertaking projects and providing services throughout Melbourne and Victoria.
Concrete cutter Melbourne is not for the faint of heart, which is why Big Cut Sawing operators can handle commercial, residential, industrial and even civil projects. From Dry Hire too Wet Hire, the professionals at Big Cut Sawing are the heart and soul of every operation. They go the extra mile. They give 200 percent. They are honest craftsmen who do not believe in excuses. They know only one thing: results matter.
Big Cut Sawing is a specialised machine hiring company for the sawing & drilling industries. An incredible team needs incredible equipment it can rely on, which is why Big Cut Sawing only uses the most technologically advanced equipment on every commercial and industrial project, regardless of location, size or difficulty. Trucks, excavators, bobcats, scissor lifts, scaffolding and enormous 10 to 65 KVA generators are all vital components of the Big Cut hiring fleet.
If you don't have power or are far from an electrical source, that's not a problem. 10 KVA to 65 KVA generators enable Big Cut to provide power even when power is not available. And this says nothing of the latest sawing equipment and machinery used for concrete cutters Melbourne and concrete core drillers machinery. But the combination of world-class expertise and equipment is only the beginning of what distinguishes Big Cut Sawing.
Managing Concrete Cutter Projects
From wall cutting to core drilling, and from sawing to scanning work, there is no concrete problem that cannot be solved. Furthermore, there is no problem than cannot be solved within the strictest time frames and budgets, whether it's a cutting out doorways in Melbourne or boring one-metre holes in Victoria. The company is passionate about its role in the community and offers nothing but the safest and most reliable service, all while creating affordable and personalised solutions.
Big Cut Sawing realises that happy, satisfied clients are the key to success. While world-class equipment gets the job done, it's the people who matter most. The company has not flourished for 25 years because it leaves clients unsatisfied. The company has flourished because it provides an unparalleled level of customer service, reliability and professionalism. The company has flourished because it takes the time to understand every client's needs, to evaluate every possible option and to implement the best plan for every occasion.
Big Cut Sawing simply offers the best commercial concrete cutter Melbourne service available. It has a local tradition, forward-thinking management, all-star operators, state of the art equipment and an unrelenting desire to over-achieve. It has always been about more than cutting concrete. Big Cut Sawing has always tried – and succeeded – at making Melbourne proud.
Having The Best Cutting Equipment
Specialising in concrete sawing Melbourne, concrete removal, concrete drilling and concrete scanning. Rock Drilling Melbourne, Piling Melbourne and Bored Piers Melbourne capabilities allowing innovative, reliable and fast services to all our clients. It's a company that has built it's business with a high level of Safety and competitive rates with over 30+ years of experience in the industry.
Big Cut Sawing began taking on projects across Australia specialising in the removal of Concrete Structures and providing solutions for clients with an emphasis on safety and efficiency.
Big Cut Sawing specialises in remotely operated concrete sawing Melbourne and utilising the most stream line of technology. Big Cut Sawing services range from but not limited to bridge demolition, wharf construction and rehabilitation. Also large infrastructure projects such as dams, water treatment plants and major road projects.
Big Cut Sawing provides concrete scanning Melbourne services in order to analyse and to interpret what's within the body of concrete and quickly locate and document the position of post tension cables, conduits, pipes, and rebar. A specialised service provided by Big Cut's highly trained and skilled operators servicing the East Coast of Australia, from Tasmania through to Cairns and surrounding areas.
Big Cut Sawing is a fully licensed and insured company providing a diverse range of Concrete Removal Melbourne and Concrete Demolition Melbourne services. Whether your renovating your own home, removing your swimming pool or have a major project requiring certain needs, with over 25 years of experience in the industry, we have the experience, knowledge and technologically advanced equipment to solve any problem and complete any job, big or small, from start to finish. Our aim is to provide our customers with service, advise and satisfaction in what we do best.
ANY SIZE, ANYWHERE, ANYTIME.