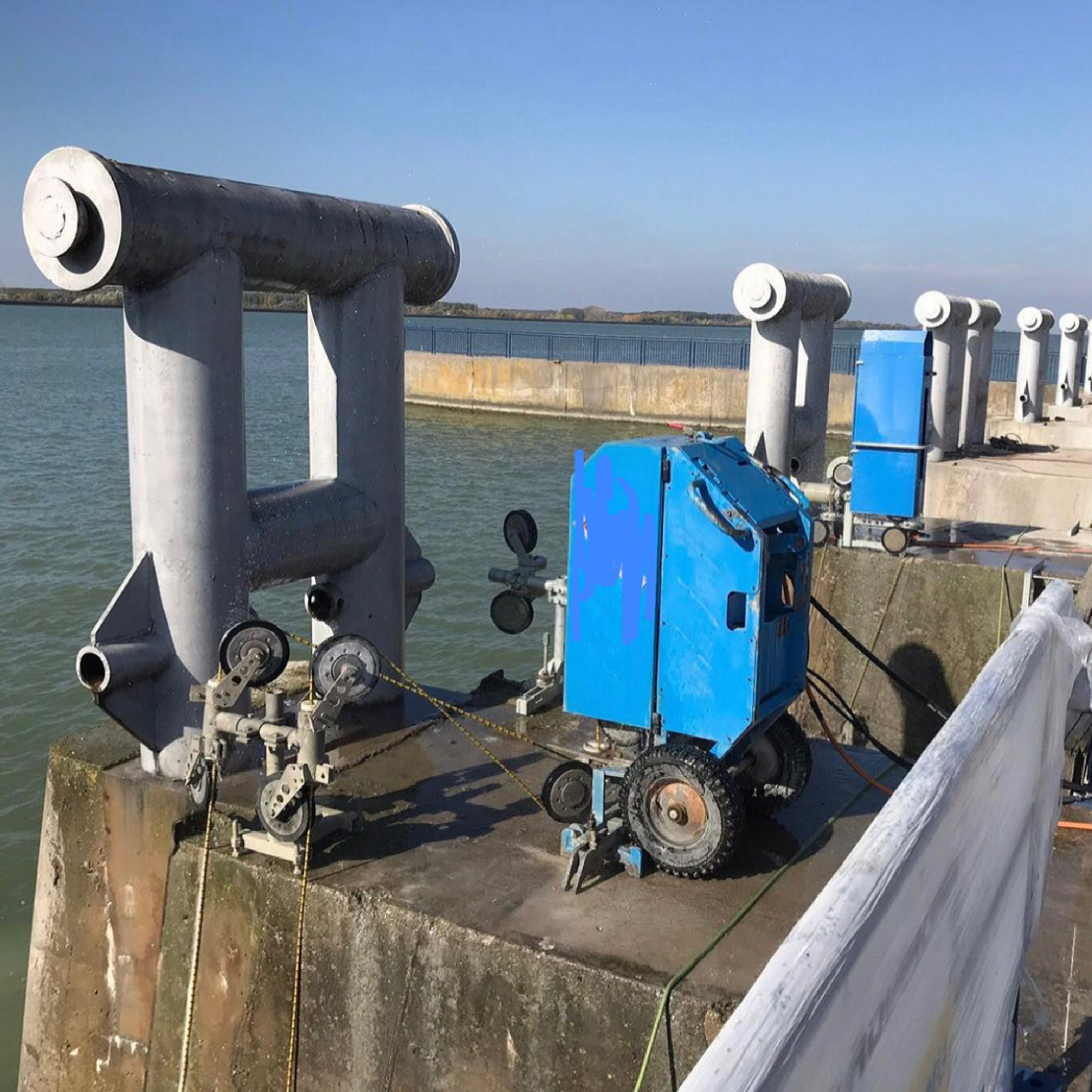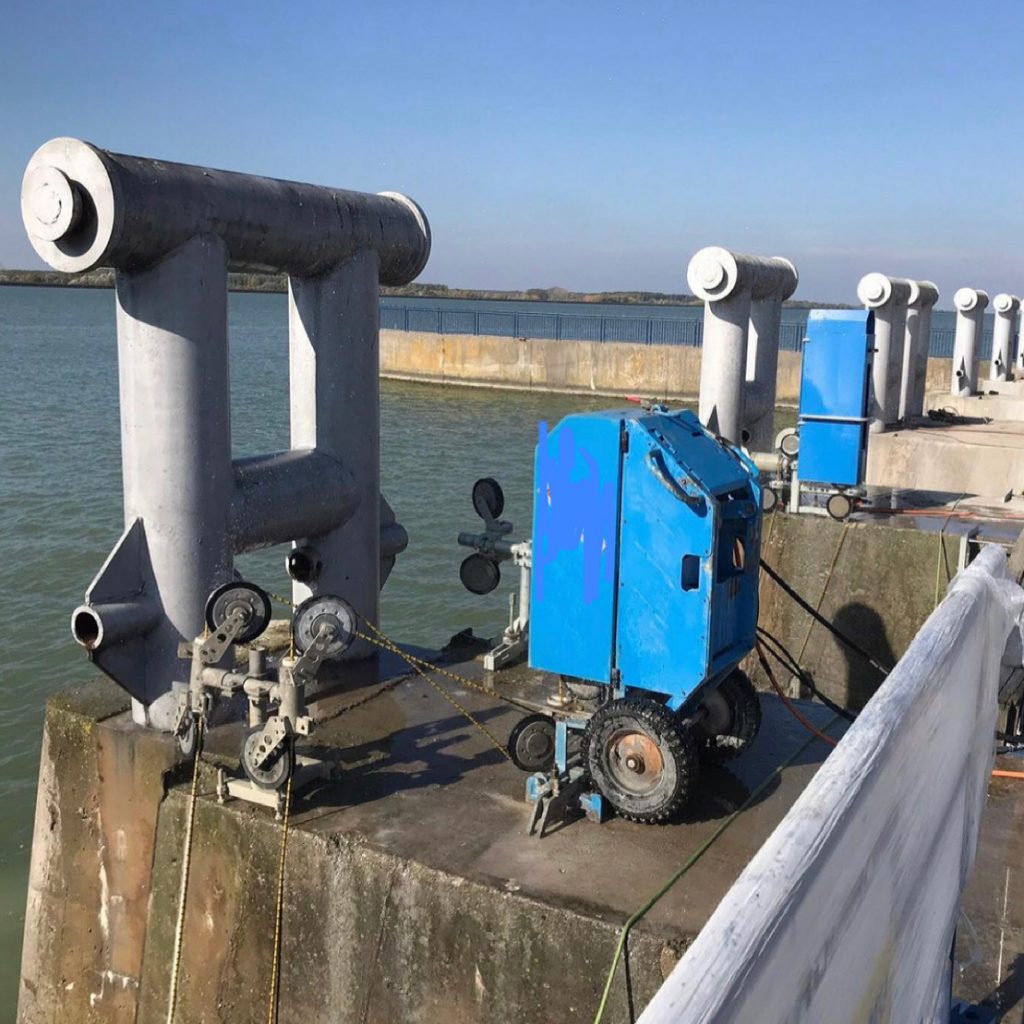 Knowing The Concrete Cutter To Choose
With the appropriate concrete cutting equipment and skills of a professionally trained concrete cutter in Melbourne. Knowing the right concrete cutter to choose is simple. This will be Big Cut Sawing. All your concrete cutting, including the removal of the debris, can be a much cleaner and efficient job. A key part of the equation is using the right is using advanced concrete cutting technology and equipment. The right tools can preserve good structurally-sound concrete parts such as walls, pavements and floorings and allow their re-design without destroying these concrete parts altogether.
The Right Tool for Every Cutting Job
At Big Cut Sawing we have every type of equipment to do any kind and size of cutting job; a professional competence that we have developed over 30 years of being in business. We have the handsaw which is a most useful concrete saw for projects that a larger concrete cutter cannot access such as storage areas and bathrooms. With the handsaw, we can cut windows and doorway spaces without knocking through the wall.
We also have the road or floor saw, used appropriately for cutting through large portions of concrete flooring, pavement or even bridges. We also have several specialist tools for tricky and sensitive jobs that require a depth of cut. Examples of these tools are ring saw, wall saw and wire saw forming part of our latest additions to our cutting-edge equipment.
Much Improved Cutting Performance
Concrete cutting has thus elevated itself a notch higher with the influx of new knowledge and better tools. With high-technology cutting, a lot of things can be preserved, even as changes in design are being introduced. Cutting has not only been made high quality; cutting can in fact be assumed to have entered a new field altogether, providing fresh options to work in restorative construction.
Choosing the Right Professional Concrete Cutters Throughout Melbourne
To achieve the best results in concrete cutting, one critical step that must be undertaken is the selection of the professional cutting services provider. The new design concepts may only actually be executed if the cutting is done professionally. In making such a choice for the concrete cutter, the following are suggestions for consideration:
1. Professional competence
The concrete cutter service provider you choose must possess the knowledge, experience and skills needed to execute even the most complex and difficult tasks. Included in this consideration is the professional accountability of the contractor for the work performed. Preference should certainly favour providers that are accredited with the Concrete Sawing and Drilling Association of Australia (CSDAA).
2. Equipment and technology
The concrete cutter contractor you choose must have complete facilities and technological knowhow to undertake the project to efficiently and to completion.
3. Concern for the environment
Choose a concrete cutter Melbourne contractor that cares about the welfare of the community and the environment. Given the materials, processes and information available to them, the contractor must lead the way in promoting sustainability by pursuing green initiatives to reduce their carbon footprint. A contractor that cares for the environment, cares for you.
4. Excellent customer service
You need a provider who is available as well as professional in all their dealings, whose services are within reach when you need them. Choose a provider who puts you ahead of their interests.
These are just few of the critical factors that can help you narrow down your choice of concrete cutting contractors. Cost is not included as a selection factor because in the end, what matters is the quality of the work that is completed. If the work is satisfactory or even exceeds satisfaction, wouldn't cost be the least important?
Finding Your Concrete Cutting Professional
Big Cut Sawing are the cutting concrete Melbourne Experts. Call today to talk with an expert and discuss your project requirements. Furthermore, we offer fast, reliable and a specialised cutting concrete Melbourne service. Additionally, servicing the building, civil, mining and marine industries with over 30 years of experience and knowledge. Most importantly, will provide consultation with expert advise and a solution to the demands of our clients projects. 
Above all, our services include road sawing of slabs and pavements along with deep concrete drilling of any diametre. Moreover, track and wall sawing to depths of 600+mm and wire sawing to unlimited depths. Call today and talk with an expert. In other words, we will save time and money, guaranteed. 
With the versatility to provide any type of cutting concrete Melbourne, similarly concrete core drilling, concrete demolition and concrete scanning services. For instance, the willingness to take on jobs in all commercial, industrial and civil sectors. In other words, there is simply no concrete cutting project too big or complex. We will cut and core any size, anywhere, anytime. Moreover, with our advanced sawing and drilling equipment to our highly trained hardcore and experienced employees, we provide what the competition can't. 
Do You Need A Same Day Cutting Concrete Service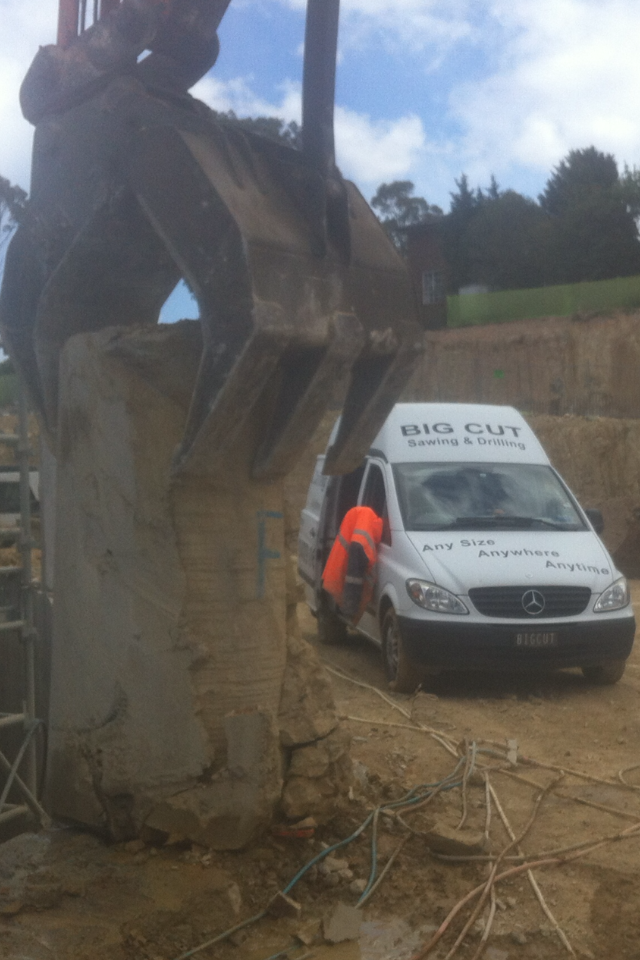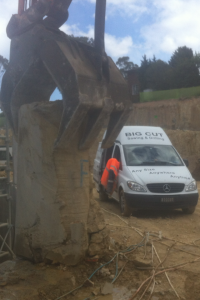 This is to say, in an industry that utilises such demanding machinery as cutting concrete Melbourne does, having an unbreakable commitment to safety is a must. In particular, diamond wire sawing, a common concrete cutting process, can be extremely dangerous. The wire saws, whilst highly useful due to their flexibility, manoeuvrability and strength, does require experience. 
The company, takes these risks seriously. With this in mind, we recognise that the work we do and the advanced sawing equipment we use can create potentially dangerous work sites. Furthermore, we ensure the safety of our workers and fellow members on site are protected. The advanced sawing machinery is kept at the highest standard of technology and innovation and at all times.
Above all, when you engage Big Cut Sawing as your cutting concrete Melbourne contractor, you know that all necessary precautions towards health and safety, hazards and risks will be addressed. All O.H&S occupational measures are site-specific. This means, we take appropriate measures to eliminate the risks and minimise hazards, on all job sites we attend. 
If you are looking for a specialist concrete cutting company who uses only the best practices to get the job done right, then please call us at Big Cut Sawing  on 0409 066 660 or contact us through our website www.bigcutsawing.com.au