Concrete Drilling Melbourne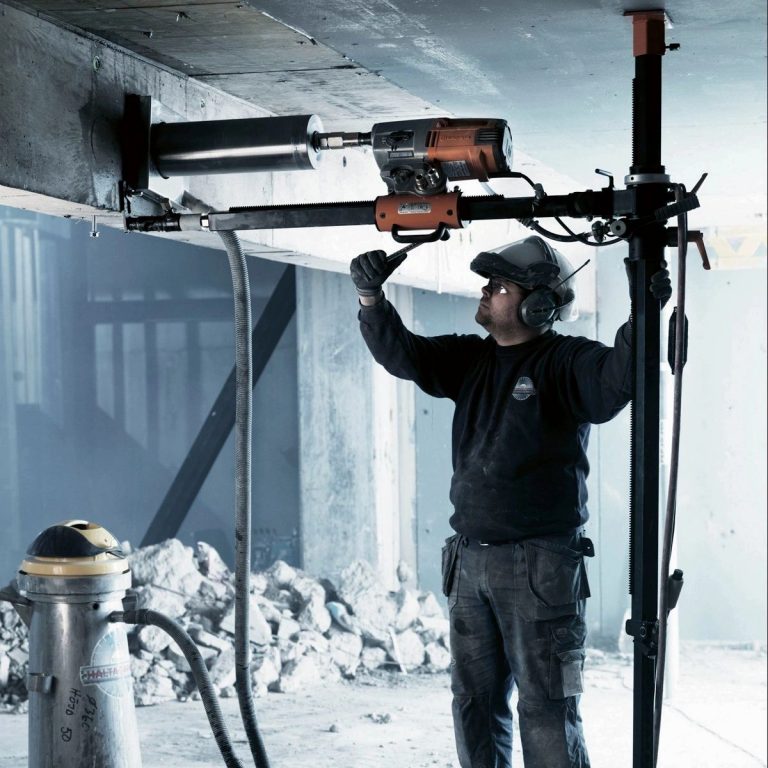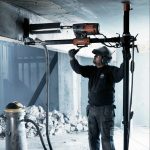 Big Cut Sawing are the concrete drilling Melbourne experts. Call today to talk with an expert and discuss your project requirements. Save time and save money, guaranteed. Committed to being the best and providing the best concrete drilling Melbourne. For over 30 years, we have strived to reinforce our position as the industry leaders in quality and customer service. That is to say, we are able to provide a same day service in Melbourne and throughout Victoria. Moreover, we are the one stop shop for all your commercial and industrial concrete drilling Melbourne requirements.
The team are our heart and soul. Competent, experienced, certified and innovative, these professionals possess a comprehensive understanding of the concrete drilling business. More importantly, however, is their understanding and appreciation of customer service. Customer satisfaction equals employee satisfaction. Feedback is always encouraged as we are constantly improving our famous, personalised and transparent service to every project.   FIND OUT MORE
Supplying The Best Concrete Drilling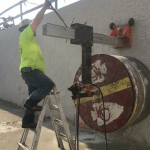 Most importantly, attention to detail and judgment are paramount. Safety and  professionalism when executing high production jobs is a matter of importance for concrete core drilling Melbourne. Vertical, horizontal, off-camber and inverted drilling angles through surfaces can all be drilled with absolute precision. Any size, Anytime, Anywhere. This is the beauty of concrete core drilling Melbourne with our skilled operatives. Our core drilling leaves clean, precise and finished openings, regardless of how heavily reinforced the concrete happens to be. Call today to discuss your requirements.  FIND OUT MORE
The Secret To Client Success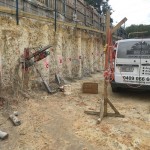 One of the biggest concerns of commercial concrete drilling Melbourne is power. By power, we mean electricity. Every project looks easy when you're walking the ground the scouting the work. But this is where inexperienced companies run into trouble. Fortunately for our clients, we are equiped with a complete fleet of technologically advanced sawing and drilling equipment. If power on site is not available, our fleet of generators can be made available. Having 9 KVA to 65 KVA generators to provide all of the portable power you would ever need. Our success has allowed expansion throughout Victoria and beyond. In other words, we are the most experienced and professional drilling operation in Melbourne and throughout Victoria. FIND OUT MORE
Concrete Drilling Done Right, The First Time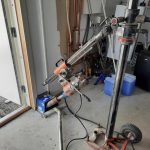 As a result our concrete core drilling creates precise, accurate holes in exactly the size and location you need. That is to say, when you require concrete drilling Melbourne on your project, we know that it needs to be perfect. Concrete drilling Melbourne is provided for but not limited to pipes, cables and so much more. That is to say, we meet your exact specifications every time. We are able to complete your concrete drilling Melbourne however you need it to be positioned. Whether you need it drilled vertically, horizontally, angled or inverted. Therefore we are able to drill your core hole precisely how and where you need it. Moreover, we can create core holes as needed for plumbers and electricians through walls and floors similarly for any other service provider. FIND OUT MORE
Same Day Concrete Drilling Melbourne Service.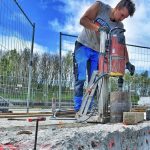 For work sites throughout all of Melbourne and Victoria, we can provide any concrete drilling service you may need. In addition, we offer same day concrete drilling services for customers throughout Melbourne. We adhere to strict schedules, because we know that timing is crucial on work sites and any time you are dealing with concrete. Never worry about when our operators will show up, because they will be on time, every time and provide your service when you need it done. We respect that you value your time and money, so we make an effort to always provide you with the most accurate scheduling and affordable prices possible.
On arrival to your job site, all necessary advanced sawing and drilling equipment for your cut and core requirements will be available. We know that in today's construction environment, core and saw efficiency is becoming more and more important. That is why we are committed to working within your schedule, and providing our services in the most efficient and effective manner possible. That is to say, we always use the most advanced technology available to the vic sawing industry. All of our concrete drilling projects are done safely and efficiently. FIND OUT MORE
Gallery