Concrete Cutting Melbourne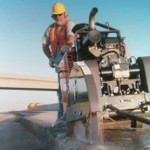 Big Cut Sawing are the concrete cutting Melbourne experts. Call today to talk with the experts and discuss your project requirements. Servicing the coring and sawing, cutting and drilling industry with an  experienced team of professionals. To ensure that we achieve the best possible outcome on every project. In other words, we have a solution for all your problems and or requirements.
For example, our concrete cutting Melbourne capabilities include wire sawing, wall and track sawing. Additionally servicing your road sawing and concrete drilling requirements. Most importantly this includes concrete scanning to aid with the safe cutting practices the company has built it's reputation on. Our trust is built on reliability, transparency and safety with affordable rates. Call us today too save time and save money, guaranteed. FIND OUT MORE
FAST, CHEAP AND RELIABLE CONCRETE CUTTING
Most importantly an emphasis on fast, cheap and reliable service delivery. You can rely on Big Cut having the capabilities to provide service delivery all throughout Melbourne. That is to say, providing a high level of attention to servicing the demolition and building industries. Also included is the, civil and residential industries. Equally important we are a highly advanced sawing and drilling company with autonomously operated cutting technology.
To put it differently, being a specialised cutting company in the removal of mass concrete structures and providing solutions for clients enables us to provide the highest level of technology available. With attention and an emphasis on safety and efficiency. In addition to this, we have the most innovative solutions and consultation available. As a result, our service ranges from but not limited to bridge demolition and deep, large diametre core drilling.
Furthermore, wharf rehabilitation and construction, road sawing for utility installation and the removal of various concrete structures. Significantly we have assisted multiple civil companies with involvement in such projects as dams, water treatment plants and major road projects. FIND OUT MORE