Concrete Cutters Melbourne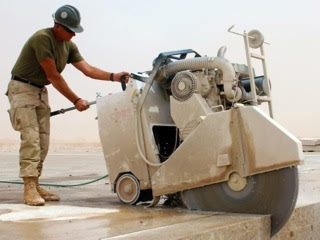 Call today to talk with Melbourne's leading concrete cutters and discuss your project requirements. Save time and money, guaranteed with over 30 years of industry experience. A company that prides itself on reliability, innovation and a cheap concrete cutter service in Melbourne. Additionally a same day services is provided throughout Melbourne metro and Victoria. Furthermore, having a growing reputation of client satisfaction and unmatched project delivery. When you hire our concrete cutter services in Melbourne, for example wire sawing and wall sawing, you will experience this. Likewise, ring sawing, core drilling and road sawing are all a same day service. Above all, with highly trained professionals providing an unmatched concrete cutter Melbourne service, your requirements are our obligation. FIND OUT MORE
Fast And Reliable Concrete Cutters
With a highly skilled team and advanced sawing and drilling technology you can rely on. Furthermore, we  utilise the most technologically advanced autonomous equipment on every project, regardless of location, size or difficulty. Trucks, excavators, bobcats, scissor lifts, scaffolding and various sized generators are all vital components of the companies fleet available for hire.
When power is not available or to conveniently positioned, this is not a problem. Various sized generators enable us to provide power in order for cutting to proceed. There is never any set backs that can't be resolved for concrete cutters Melbourne and the concrete core drilling machinery. Most importantly, the combination of expertise and advanced sawing and drilling equipment is what distinguishes us from the competition. FIND OUT MORE
Safety at Affordable Rates
From wall cutting to core drilling, and from sawing to scanning work, there is no concrete problem that cannot be solved. Furthermore, there is no problem than cannot be solved within the strictest time frames and budgets, whether it's a cutting out doorways in Melbourne or boring one-metre holes in Victoria. The company is passionate about its role in the community and offers nothing but the safest and most reliable service, all while creating affordable and personalised solutions.
The company realises that happy, satisfied clients are the key to success. While world-class equipment gets the job done, it's the people who matter most. Melbourne's concrete cutters providing an unparalleled level of customer service, reliability and professionalism. The company understand every client's needs, and evaluates every possible option in order to implement the best methodology for every project.
We simply offer the best commercial concrete cutters in Melbourne service available. It has a local tradition, forward-thinking management, all-star operators, state of the art equipment and an unrelenting desire to over-achieve. It has always been about more than cutting concrete. Call today to discuss your project requirements.