Concrete Drilling Geelong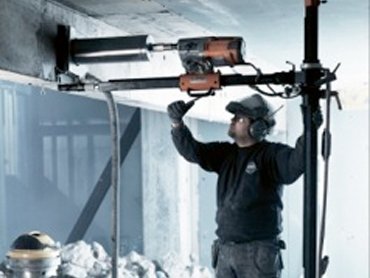 Big Cut Sawing are the concrete drilling Geelong experts. Call today to talk with an expert and discuss your concrete drilling Geelong requirements. Big Cut Sawing will save you time and money. Geelong's premier choice for concrete drilling Geelong with over 30 years of experience. Big Cut Sawing has the personnel and equipment to deliver and manage the largest and most difficult commercial, civil, residential and industrial projects. The company has stayed true to its community roots and continues to service Geelong and Regional Victoria. From bridge strengthening projects to concrete drilling Geelong projects for plumbers & electricians. Big Cut Sawing is committed to professionalism and customer service. 
Our team has over 70 years of combined experience and a strong establishment within the industry with a proven track record for delivering a high standard of machinery and high quality of operative experience at the most competitive price possible. 
Same Day Service Provided By Big Cut Sawing 
Big Cut Sawing has a progressive attitude in which it invests in advanced machinery as soon as it is available. This enables them to offer a world-class service without sacrificing the personalised care on which the company built its sterling reputation. Big Cut Sawing believes there is no problem that cannot be solved. Any job, Any time, Anywhere. This is what industry leaders need, and this is what Big Cut Sawing brings to every project. Having such technologically advanced machinery allows us too make any this possible. Electric and hydraulic core drilling machinery can drill to unlimited depths and the widest diameters in the industry. With massive 1 metre drilling capabilities, it's hard to imagine a realistic industrial situation where this would not suffice. But with precision core drilling available as small as 16 millimetres, there is also no project too small.
Concrete Drilling Provided By The Experts
Because of Big Cut Sawing's dedication to its clients, they have been offering fast, safe and reliable service at a competitive price. When you work with us, you collaborate with experienced specialists who cater to your needs and personalise every experience and project idea. We possess a comprehensive industry skill, knowledge base and range of experience. If you need concrete cut, scanned or demolished before concrete core drilling in Melbourne can commence, Big Cut sawing is prepared. From the precision of handsaws to the enormous, unlimited cutting power of diamond wire saws, Big Cut Sawing can work its way through projects of every degree of precision and scale.
Concrete drilling Geelong relies on Big Cut Sawing. In an age where experience is the almighty equaliser, Big Cut Sawing's 30 years of industry experience is a proven testament to its commitment best practices and customer satisfaction. From fully insured, confined-space certified operators to innovative solutions, this is the full-service option for industrial concrete core drilling in Geelong. There is a misconception that the best service and the best tools are the most expensive. For Big Cut Sawing, nothing could be further from the truth. Affordable solutions are the result of efficient ideas and methods, and this is where the experience of Big Cut pays significant dividends. For the most reliable, intelligent and professional service in concrete core drilling, Big Cut Sawing is Geelong's affordable, no-nonsense solution.