Pool Removals Melbourne
Big Cut Sawing are the pool removals Melbourne experts. Call today too talk with an expert and discuss transforming that hazard into an area that is safe for everyone. For example, tight and limited access areas are not a problem. As a result we have different sized machinery and in addition multiple techniques. This enables access through the narrowest of properties. The company has various options available depending on the clients budget. Most importantly a full pool removals Melbourne option is available. Similarly a partial swimming pool removals Melbourne can be provided. Call today too talk with an expert and discuss transforming that hazard and reclaiming your backyard. We will save you money, guaranteed. FIND OUT MORE
Transform That Hazard Today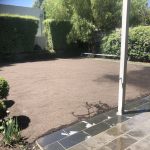 Having a swimming pool on your property posses many hazardous implications. Transform such a hazard should never be undertaken by anyone other than a professional. We have over 30 years of innovation and technologically advanced autonomous machinery for all pool removals Melbourne projects. Ensuring the surrounding environment is protected from damage and debris enables us to provide the highest standard of client satisfaction, guaranteed. That is to say, we work to set the industry standard to ensure that your property is fully protected at all times. Now that you are ready to get eliminate the hazard from your property and your life, call today to discuss your pool removals Melbourne with an expert . FIND OUT MORE
Fast And Reliable Pool Removal
If you have an old pool that you no longer use or planning to upgrade, then you require the best pool removal Melbourne service available. There are many options to consider when deciding to remove your pool. Firstly, we come to your residence and inspect and evaluate the methodology required to complete the pool removals Melbourne project. For example, this includes the access to the pool area, the machinery and equipment necessary and the duration of time to complete the job. This enables us to give you the most competitive quote for our services. We ensure the best service for the best price.
Above all, our swimming pool removals Melbourne operation is that we specialise in. Being able to perform this service no matter where the pool is located on the property. We have a large variety of equipment and methods available for to ensure that the most inconvenient and tight accesses are never a problem. No matter where your home is located, we will be able to access the site and take care of the demolition works without disruption to your environment. FIND OUT MORE
Call The Experts In Pool Demolition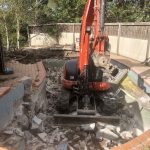 For example, will we handle the pool demolition Melbourne aspect of your pool and the removal of the debris. Above all, this is a very hard task as concrete is extremely heavy. Furthermore, with the use of our expert methodology and equipment, we are able to do so efficiently. Moreover, we ensure that every part of the job is handled in an effective manner so that our customers can move on with their future plans as soon as possible. We have the ability to fill the hole that remains with appropriate material should this be required. This can be a rather large job, but given our experience we can handle it faster than you would likely expect.
There is no reason to concern yourself with such a large undertaking given that we can do so for you. Some people may desire to attempt to manage such a project of this magnitude within their property. There is a great deal of expertise involved in pool demolition Melbourne ensuring that the job is done properly with a high focus on safety. Attempting a job of this nature without the proper training can lead to risking serious injury. Only professionals should be enlisted to handle this type of work. Fortunately, we have all of the equipment and experience needed to ensure that your swimming pool removals Melbourne is done correctly. We do it right, the first time. FIND OUT MORE
Save Time And Save Money, Guaranteed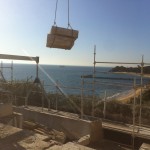 However, this type of work may seem expensive, it is actually rather affordable compared to the costs that you would incur obtaining the necessary tools. Just renting the heavy machinery that is needed will cost more than what we ask for in return for the service. Furthermore, a majority of the equipment required can not be rented. We are able to do this because we have invested in purchasing this equipment over the years so that we can provide our customers with the value that they deserve. We are fully insured so that you will have no concerns about any risk of damage to your property.
There's numerous companies operating in a unprofessional manner. We call these cowboys. You want to be sure that the company that you use has the proper insurance. Most importantly ensure that your home and property are protected. Above all, while we have a proven track record, this is not something that you ever want to risk. Cheap contractors are not necessarily likely to save you money. Be wise, we do it right the first time. 
Innovation And Quality Pool Removals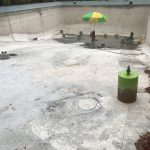 Having insurance to protect all of our clients from any unforeseen circumstances is mandatory within this industry.  This guarantees that you are at NO risk and protects all employees that enter your property. Given the nature of the dangers involved with pool removals Melbourne, we take this very seriously. Again, no matter who you do choose to perform this work, you should verify that they have the proper insurance to protect you from any potential liability and protect your property.
Not every company operates with transparency nor is this their priority. We take every aspect of your pool removal very seriously. A detailed and transparent quotation that details the costs and methodology will be provided without any hidden costs. We will also do the work with safety in the forefront. For instance we ensure that you that nobody will be in danger of injury. Barriers and the highest levels of safety will be implement to ensure protection against any possible hazards. 
Gallery