Ring Sawing Geelong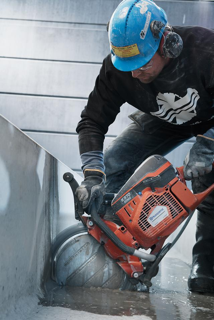 Big Cut Sawing are the ring sawing Geelong experts. Any size, Anywhere, Anytime, call today too talk with an expert. With an experienced crew – you can rely on Big Cut Sawing with over 30 years of industry experience. From industrial to commercial ring sawing Geelong, Big Cut Sawing is fast and reliable. With ring sawing Geelong projects on tight deadlines even benefit from same-day service, which can make all the difference when plans need impromptu contributions. FIND OUT MORE
One of Big Cut Sawing's strongest ring sawing attributes is its experience. This begins with the fundamentals. Big Cut Sawing does not believe a project can be too small and enjoys extending its ring sawing Geelong abilities to the residential construction community. With the ability to saw narrow penetrations at limited depths, Big Cut Sawing is the perfect choice for more intricate or residential projects.
Get Big Cut Sawing Experience Today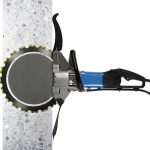 Big Cut Sawing has invested in both electric and hydraulic ring saws, which enables them to work in virtually any environment, regardless of noise limits or space constraints. Furthermore, and perhaps more importantly, Big Cut Sawing has an experienced team of operators. Their operators are not only equipped with years of experience, but they are also confined-space certified and fully insured. This attests to their commitment to safety and their aspiration to offer full-service ring sawing in Geelong.
Of course, on the other end of the spectrum we have the heavy-duty projects. These include large-scale industrial, commercial and civil projects. Big Cut Sawing is equally comfortable and prepared for this scale of work, as well. Furthermore, we offer millimetre-precision on one end of the scale, they offer industrial ring sawing Geelong with the ability service hardest and toughest jobs. FIND OUT MORE
Big Cut Sawing Are The Ring Sawing Experts
For example, some projects require more than just technologically advanced equipment . Some projects require a keen eye, an innovative approach and an experienced skill set that knows how to solve any problem. This is where our team of specialists stands apart. There is no problem they can't solve. There is no obstacle they can't outsmart.
Whether surfaces are vertical, horizontal, angled, stepped or even inverted, the professionals at Big Cut Sawing can produce any penetration with accuracy and precision. Perhaps the most surprising aspect of all of this is that ring sawing Geelong personalises every experienced and is determined to meet time frame and budget needs.
Call today to talk with the experts and discuss your project requirements. FIND OUT MORE