Concrete Cutting Devonport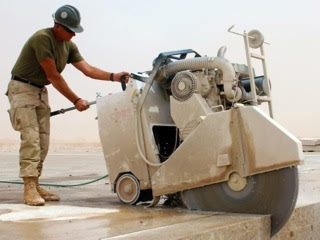 Big Cut Sawing provides a specialised concrete cutting Devonport service throughout the Northern and South Eastern regions of Tasmania. Call today to talk with an expert and discuss your project requirements. We are the concrete cutting Devonport experts servicing Tasmania. Furthermore, concrete cutting can actually refer to a variety of different applications. Depending on the scope of works and accessibility to the concrete structure, consulting with us you will be provided with full transparency of the methodology required.
With the versatile and varied nature of concrete cutting Devonport, we have decided to offer a brief rundown of the different types of concrete cutting and saw drilling available. For example, from a small home renovation or a massive government funded project involving concrete removal, concrete drilling and in addition concrete scanning. We are the experts you can rely on. Call today to talk with an expert and discuss your project requirements. We will save you time and money, guaranteed. FIND OUT MORE
Types of Concrete Cutting Available in Devonport
Wall Sawing Devonport: For larger sawing projects where precision is still demanded, but hand saws and chainsaws cannot provide the appropriate depth, we utilise such innovation as our autonomous, remote control, wall and track saws. These larger blades can be track mounted both horizontally and vertically and are capable of cutting through thick, heavily reinforced concrete. FIND OUT MORE
Road Sawing Devonport: Road saws are powerful and heavy-duty pieces of machinery that can cut deep down into concrete or asphalt. Usually, these saws are equipped with diamond-beaded blades, with the hardness of the diamonds helping to cut through even the most durable materials. Road saws can be used for concrete removal, for cutting trenches into the pavement (for electrical cables, plumbing and construction joints) and for numerous other purposes. FIND OUT MORE
Wire Sawing Devonport: For projects where no other saw will work—whether because of size or limited access—wire saws are the solution. At Big Cut Sawing, we use wire saws for our biggest projects, from cutting through extremely thick walls to removing foundations, piers or bridges. These systems are made up of diamond-beaded wires and a pulley system, which create a continuous loop that can slice through even the largest or most awkwardly shaped concrete structures. FIND OUT MORE
Contact Big Cut Sawing Today!
Be Wise – We Specialise.