Saw Cutting Melbourne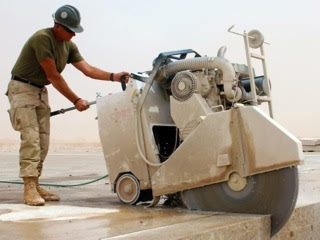 Sawing cutting Melbourne is provided by the industry leaders Big Cut Sawing. Save time and save money today. Call to talk with the experts. Big Cut Sawing services the marine, mining, civil, building and residential industries. With investments in the most innovative technology available to showcase such capabilities. These incredible machines are the most efficient ways yet developed to remove truly large-scale Melbourne Concrete Structures. There is literally no saw cutting Melbourne project too big for this Melbourne-based company. Construction companies rely on Big Cut Sawing for all their saw cutting Melbourne requirements. With a diverse team of specialists and a plethora of the world's most advanced equipment, Big Cut Sawing are the experts for saw cutting Melbourne.
Same Day Saw cutting Melbourne Service From Big Cut Sawing
For commercial or industrial projects that require extreme attention to detail. Big Cut Sawing are the expert concrete saw cutting Melbourne contractors. Save time and save money, call today. Using 3-phase High Frequency saws to make cuts in even the tightest, most confined spaces. Whether its areas where larger machinery is inaccessible or fine detailing work, such as cutting out window openings, Big Cut Sawing delivers concrete saw cutting Melbourne depths of cuts to in excess of 1000mm.
Deep saw cutting is accomplished with ring saws through to track and wire saws. Saws which come in 3-phase and hydraulic configurations typically used in conjunction with hand saws, ring saws enable the expert operators at Big Cut Sawing to make detailed cuts at depths up to 270mm. But sometimes commercial concrete saw cutting Melbourne requires something even larger. For extremely thick industrial concrete, Big Cut Sawing can provide accurate and precise cuts at depths up to 400mm with its revolutionary chain saws. These chain saws eliminate the need for over cuts (that is, cuts that overlap as a result of a large, circular blade). This means that your air vents and windows can be cut in perfect squares, without lines extending beyond the cut area.
Big Cut Sawing Are The Experts 
Of Course, industrial saw cutting in Melbourne often requires cuts to go deeper than 400mm. For these projects, Big Cut Sawing invested in state-of-the-art, track mounted, remote controlled wall sawing operating systems. These marvels of modern engineering can safely cut through up to 800mm of heavily reinforced concrete. Regardless of the surface – horizontal, vertical, inverted, stepped, uneven – Big Cut Sawing guarantees absolute precision, safety, customer service and satisfaction.
But for some commercial Melbourne projects, you need a saw that can cut at unlimited depths. For the truly industrial, commercial and civil-grade projects, Big Cut Sawing uses wire saws, the most efficient way to remove large concrete structures. These can be foundations, bridges, piers, thick walls and even complex concrete structures that are reinforced with heavy steel. The wire saw uses an ingenious design of multi-strand diamond cable that rotates on a series of heavy-duty pulleys. Not only can wire saws cat at unlimited depth, but they do so with minimal noise and vibration, making them ideal for confined or wet spaces.
Saw cutting Melbourne is safer, faster and more reliable because of Big Cut Sawing. But arguably the best aspect of the company is their ability to still provide personlised service at an affordable price. Need same-day services in Melbourne? Big Cut Sawing can take care of that, too.