Wire Sawing Brisbane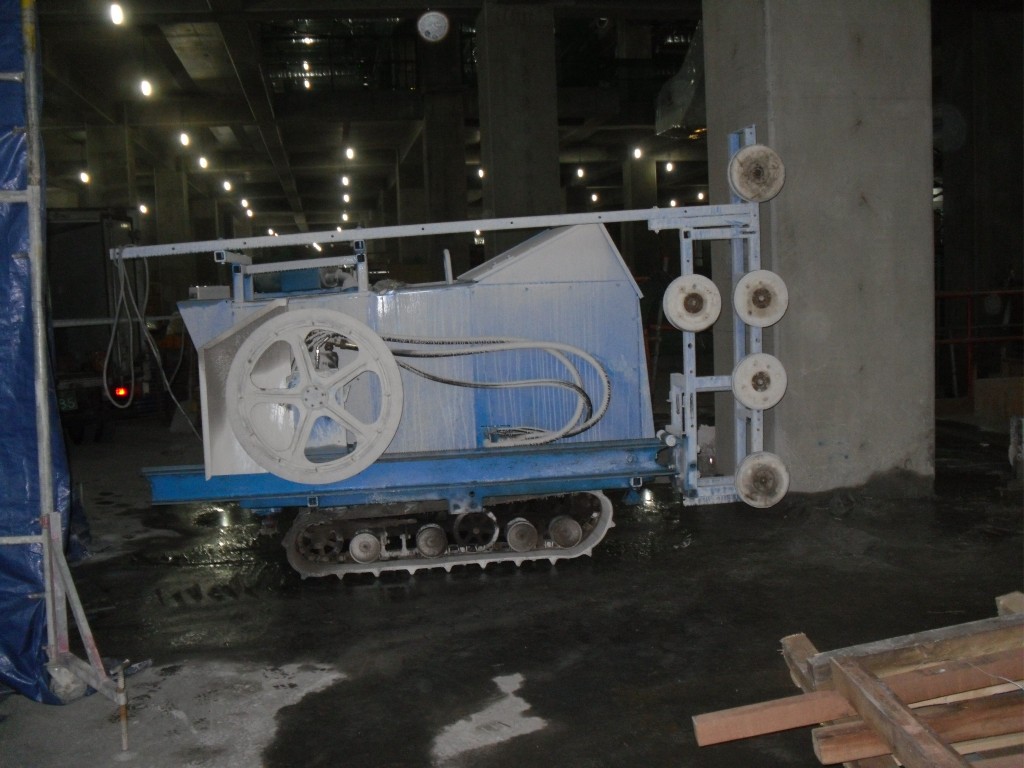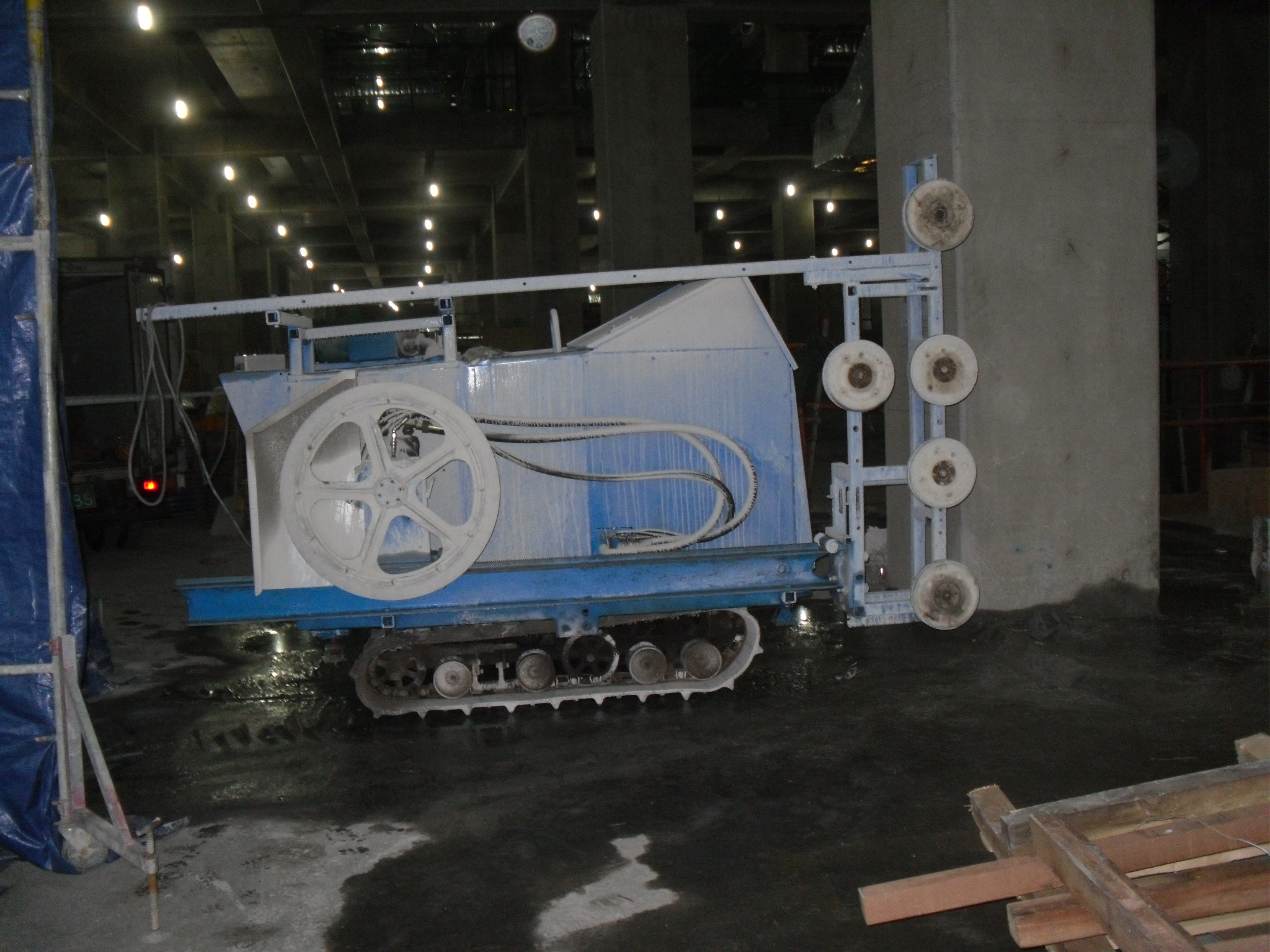 Wire Sawing Brisbane provides an efficient means for precise cutting for larger and more specialised deep cutting projects to depths of 800mm through heavily reinforced concrete. The track mounted remote control operating system cuts vertically, horizontally, inverted, steps and uneven surfaces. This makes wall sawing through heavily reinforced concrete a simple task.
High-Quality Wall Sawing Brisbane Service 
Big Cut Sawing takes a great deal of pride in our ability to provide the highest level of service that you could expect from a professional wire sawing Brisbane service. We strive to do the job quickly and professionally to ensure that you could move on with your project as soon as is possible. If you are in need of these services, no matter how big or small your job may be, we highly recommend that you call us first.
Contractors are looking for a professional company to provide wire sawing Brisbane. Look no further. You can have a trusted resource in the concrete industry whom you can rely on for all of your concrete wire sawing projects. We offer several wire sawing services. At Big Cut Sawing & Drilling we utilise the type of wire sawing equipment that can cut through unlimited thicknesses of walls and other large structures . That means any large construction project can easily be handled by our competent staff. Our staff work with you from the beginning until the end of your project, ensuring it gets completed to your needs with the highest safety standards.
Best Wire Sawing Contractor in Brisbane
We are a fully licensed and insured concrete company offering a high calibre and wide range of different concrete demo and removal services in Brisbane. We bring over 25 years of experience to each job we take on which means a high quality of services delivered to you at a competitive rate. As an experienced company in the industry, we realise the value and understand the importance of staying on budget. We know the reality of saving money when a project is completed within the set project timeline. Our team will work with you to set a realistic timeline that ensures you get quality services delivered on time – that saves you money. Whether you need wire sawing, wire cutting for a large project, or concrete demolition and removal services for your home renovation, we can assist. We work with commercial and residential customers and offer the same quality of service no matter how big or small the job. We are proud to be the most efficient and economical concrete service company in greater Brisbane area.
Brisbane and Mackay Contractors 
We are proud of our reputation for reliability, honesty, safety and our competitive rates. In the concrete industry, there are several services you may need for your home or commercial site and we can tackle whatever job you require. Being aware that you have many choices for concrete-related service companies, we offer a superior service and comply with strict safety standards. We have been in the industry for over 30 years and that experience shows in the quality of our work. The 2009 expansion of the company and the service areas is evidence of our continued customer satisfaction. With offices in Brisbane and Mackay, Big Cut Sawing & Drilling has the capabilities of servicing the surrounding areas. At Big Cut Sawing and Drilling safety is a major concern for us.Contact our Brisbane or Mackay Office on 0407 817 871 or via the contact form.