Concrete Cutting Swan Hill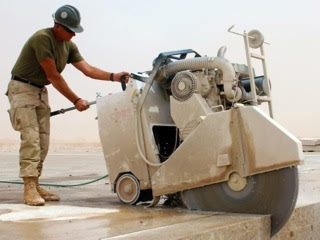 Big Cut Sawing are the concrete cutting in Swan Hill experts. Call today to talk with an expert and discuss your project requirements. Save time and save money, guaranteed. There are many different factors to consider. Concrete cutting Swan Hill is a demanding service, requiring the best in equipment, personnel and more. By doing your homework and choosing the best concrete cutter to carry out your project, you can protect yourself from work delays, out-of-control budgets and shoddy workmanship—among other things. Here are the top X factors to consider when choosing concrete cutting Swan Hill. FIND OUT MORE
Concrete Cutting Provided By The Swan Hill Experts
Experience: Before you hire a concrete cutting company in Swan Hill, absolutely consider experience. How long have they been working in this industry? What kind of projects have they completed? Can they handle larger public works jobs (bridge demolitions, foundation removals, etc.), or do they only work on a smaller scale? All of these questions are worth asking to make sure you get a specialist that can handle the work you need to be done. FIND OUT MORE
Equipment: Once you've determined that a concrete cutting business has an appropriately experienced team, ask about their equipment. Are they using old or out-of-date machinery, or have they invested in the best and most state-of-the-art equipment on the market? Better equipment not only paves the way for a safer worksite but also ensures a faster and more precise concrete removal job. FIND OUT MORE
ISO 9001 Licensed & Insurance: Concrete cutting is a service that involves the use of heavy-duty machinery, razor-sharp blades, powerful drill motors, and other equipment that can be dangerous if used by inexperienced personnel. You want a concrete company that is properly licensed with the appropriate state and national regulators and fully insured.
Safety: A Swan Hill concrete cutter that is properly licensed and insured is probably one you can trust, but it's still worth asking about safety precautions. Does the company inspect their worksites thoroughly before starting a concrete cutting project? How do they protect their workers on a day-to-day basis? What are their OH&S policies or standards? A company that takes the safety of its employees seriously is more likely to respect their customers, as well.
Adaptability: Concrete cutting projects will run into unforeseen complications every so often. We are the preferred contractors for concrete cutting Swan Hill. This factor is related to experience, in a way: companies that have done more concrete cutting Swan Hill projects have likely had to troubleshoot more projects, as well. However, asking your company about their track record for efficiency and meeting deadlines or budgets can also give you a sense about how reliable they might be in a crisis.
Fast, Reliable And Highly Experienced Concrete Cutting
With over 30 years of experience, and the most advanced sawing and drilling equipment available. Our fully insurance and licensed company provides a specialised team of professionals. Furthermore, our employees, worksite safety policies and ability to meet project deadlines and budgets is of an exceptional standard. We believe that our service is able to provide you with a concrete cutting Swan Hill service that is transparent and unmatched . Call today to talk with an expert and discuss your project requirements. Save time and save money, guaranteed. Be Wise – We Specialise. FIND OUT MORE